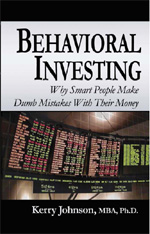 BEHAVIORAL INVESTING: Intoducing Dr. Kerry Johnson's newest book. This newest release is the latest in a series of very informatinve and popular publications authored by Dr. Kerry Johnson.

WILLPOWER: Now from one of Americas best speakers comes the best book ever written on achieving your dreams. This 245 page book of wisdom will give you new insights into areas like Eliminating Procrastination, How to Build Wealth Using Self-Discipline, and How To Break The Chains That Hold You Back.

MASTERING THE GAME: The Human Edge in Sales and Marketing. This 277 page gem will give you new insights into areas like buying signals, how to gain trust, and closing techniques of the super producers. Hardbound.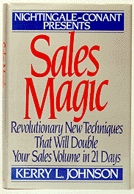 SALES MAGIC:  Revolutionary newtechniques that will double your sales volume in 21 days.